Septwolves Group was founded in 1990 and has developed into a comprehensive company with clothing as its main business and concurrently engaged in equity investment and real estate cultural tourism projects. Septwolves Industrial Co., Ltd. was listed in Stock market as the first company in China's apparel industry in 2004.
Handheld-Wireless RFID warehousing logistics management system for Septwolves can improve the transparency of supply chain management and inventory turnover, effectively reduce the loss of stocks, and improve the efficiency of warehousing and logistics within the enterprise.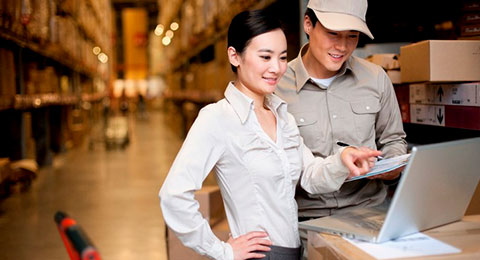 The staff can directly complete the warehousing/outgoing/inventory management, basic/system information management and data statistical analysis and other links at the job site by operating the handheld terminal, improve the working efficiency and reduce error rate of manual operations; using wireless networks to carry out Data interaction, through the control and management of data authority, data processing has a complete error correction mechanism, can detect and process difference data in time, and has a flexible data processing mechanism.
APPLICATION
Stock-in Management
Ex-warehousing Management
Inventory Management
Software and System Applications