is a clothing brand that landed on the A-share market. It adopts a chain retail model to sell men's clothing, accessories and related products.As of June 30, 2018, the number of HLA brand stores has reached 4,694.
Handheld-Wireless provides RFID smart terminals for HAL, which can help stores establish a safe and efficient management system by quickly scanning and reading clothing in multiple links such as the supply chain, chain stores and warehouse, helping HAL reduce cost and realize efficiency inventory turnover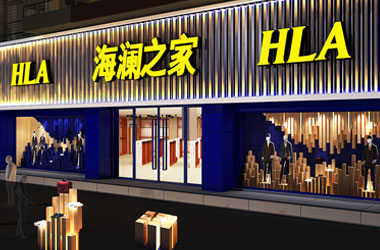 User benefits
1.Automatically input and transmitted Information to the database system through the network, without manual transcription and writing.
2.Improve the efficiency and accuracy of warehousing and inventory checking.
3.It is convenient and quick to query all information of the product online, solve the problem of warehouse information lag, improve the timeliness and accuracy of information.
4.offer accurate inventory data,covenient for transfering product between different offline retail stores and warehouse,avoids shortage and redundancy in production and sales.