With the introduction of Industry 4.0 and "Made in China"proposed, the application of industrial automation, digitization, and intelligence has become more and more widespread. Under the increasing demand of the industrial market, more and more factories and enterprises are gradually transforming and developing automation hardware and equipment. According to survey, at present, a large part of industrial automation equipment manufacturers have brought in more professional industrial tablet and industrial displays, but still a large number of automation equipment manufacturers continue to use ordinary commercial all-in-one computers or commercial displays. So, what should companies pay attention to when customizing industrial tablet computers?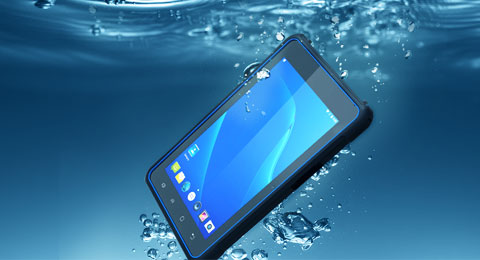 1. Module customization
when customizing industrial tablet computers,the functions required in different industrial occasions are also different. Most of the mainstream industrial tablet PCs on the market are mass-produced products in assembly lines. It is difficult to make a function that fully meets the actual needs of industrial sites. In order to further meet the needs of industrial production, many companies are beginning to launch customized android hand held tablet to perfectly meet the on-site needs of customers' industries.
2. Appearance design requirements
The general appearance is divided into two levels, one is the size, shape and color of the product, the other is the internal structure and design of the product, and the open structure and so on.
3. Basic customization requirements.
In addition to meeting the actual application requirements of the industrial field, the general customized industrial panel computer also needs to meet the system upgrade, the customization of the peripheral interface, the power supply, and so on. In addition, it is necessary to understand the customer's OEM requirements (LOGO, packaging, etc.).