Due to the large variety of commodities in the retail industry and the rapid price changes, the update frequency of product price tags is relatively high. However, there are often many problems in the implementation of traditional paper label revise, requiring employees to perform multiple steps such as data verification, printing, cutting, and installation. , Not only time-consuming and labor-intensive, but also extremely error-prone.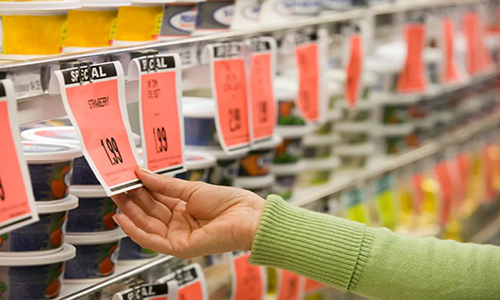 The passive electronic price tag is a new type of commodity label based on RFID technology. Compared with the traditional paper price tag, it has higher flexibility and readability, and it has become popular in retail scenes such as shopping malls and supermarkets.
Passive electronic price tags revolutionize the way of pricing in the retail industry. Compared with traditional paper price tags, it uses advanced RFID technology, which can quickly respond to price changes, reduce waste of expired goods, and realize dynamic promotions, etc., which has gained more commercial value for merchants. At the same time, passive electronic price tags also bring consumers a brand new shopping experience, saving unnecessary time and energy.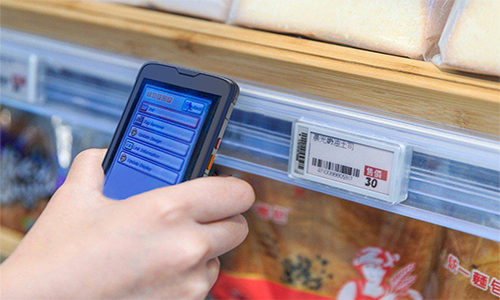 Passive electronic price tags have the following advantages:
1. Flexibility: Passive electronic price tags can update commodity prices and promotion information at any time, while avoiding the tedious replacement of paper price tags, it improves the marketing effect.
2. Cost saving: Passive electronic price tags can be used repeatedly, which can reduce business operating costs in the long run, and can also reduce the impact of paper price tags on the environment.
3. Efficiency: Since the passive electronic price tag transmits commodity prices and information to the cloud, merchants can modify them at any time through the rfid data terminal, and even remotely manage and operate them, and the price changes are directly visible without manual intervention, preventing human errors economic loss caused. In addition, it is also convenient for various convenience stores, chain supermarkets, department stores, etc. to change commodity prices and promotion information.
4. Security: Passive electronic price tags will not leak commodity information and value, reduce the risk of human operation, and improve the data security of merchants.
5. Intelligence: Passive electronic price tags can realize the intelligence of product management by connecting to the merchant system. Through big data analysis, merchants can better grasp market demand and customer preferences, and further improve business efficiency.
6. Ease of unified management: Merchants can manage commodity information and prices from the perspective of the whole store through a centralized management platform. They can automatically adjust prices, report shelf inventory information, and product information through passive electronic price tags. Reduce operating costs and labor costs, and improve the efficiency and profit of commodity management.
As a new commodity label, passive electronic price tags will become an important part of the retail industry. Using this technology can provide merchants with advantages such as quick response and convenient management, fully implement the concept of the new retail era, help enterprises develop better, and at the same time bring customers a better shopping experience.