What is dual-band WiFi?
The dual-band wifi refers to supporting two different frequency bands of wireless signals at the same time. The two network segments are 2.4G and 5G respectively. They support 802.11a/b/g/n/ac technology and belong to the fifth generation of wifi transmission technology. in short,It can be referred to as 5G WiFi . The more well-known products using 5G dual-band WiFi are iPhone 6, Samsung mobile phone GALAXY S4 and most mainstream mobile phones.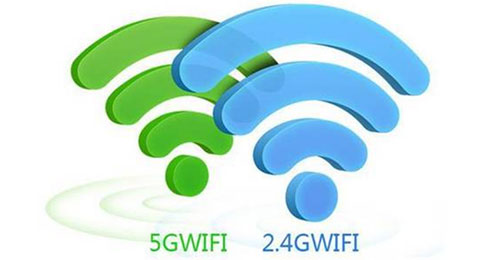 What are the advantages of dual-band WiFi?
There are more devices in the 2.4G frequency band, with relatively good penetration and a relatively long coverage distance. However, there are too many 2.4G devices. At present, in the home environment, the average number of 2.4G APs (Access Points) around each household can be searched for has exceeded 5. The 2.4G environment is getting noisier and more interference. The 5G channel is clean and the speed is faster. In the case of transmitting the same amount of data, 5G will save power and have a better user experience.
Dual-band Wifi equipment adopts dual-frequency settings of 2.4GHz and 5GHz, which has stronger anti-interference ability, more stable Wifi wireless signal, higher transmission speed, and can make wireless devices more power-saving to meet the needs of big data wireless transmission need.
All of Handheld-Wireless newly launched products are configured with dual-band WiFi such as C5000 series, BX6000,C6000,NB801S etc.