With the continuous development of industrial technology, more and more advanced science and technology are widely used in industrial equipment. Industrial Tablet is an industrial control computer specially developed and launched for the development of industry.It pays more attention to safety and stability in different use environments comparing to regual computer.In addition, it also provides more high-quality solutions for production related processes and human-computer interaction interfaces.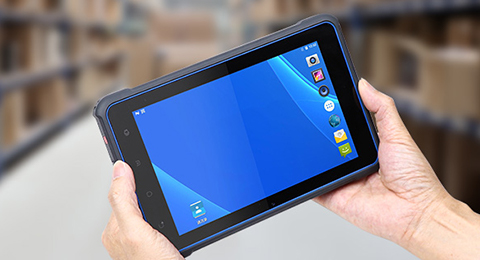 1.Different service life and cycle
Ordinary tablet computers are updated faster in the market and pay more attention to time-efficiency in the process of design and use. Therefore, the life cycle of its internal motherboard chips is only about one year. The internal components of industrial tablet computers are relatively complex, and the grade of components is higher, with shockproof and waterproof properties. Therefore, the life cycle of its internal motherboard chips can be as long as five years.
2.Different safety protection levels and application areas
Ordinary tablet PCs are generally used in home and clerical office environments, and are generally used in ordinary offices or for users' games and entertainment. The rugged tablets can adapt to the harsh environment of any industrial production environment, and is generally used in all aspects of the manufacturing process of the industry, and it can also ensure the stable performance of the computer during operation and use.
3.Different application functions
The industrial pdas possess special data collecting,transportation,Information processing function,include various barcode scanning,long distance rfid reading,muti-tags reading at a time,UHF,HF/NFC,LF reading,fingerprint identify etc.And we can offer skd,support compatible with customer own software.