Hotels, hospitals, baths and professional washing companies are facing thousands of pieces of work clothes, linen handover, washing, ironing, finishing, storage and other processes every year. How to effectively track and manage each piece of linen The washing process, number of washings, inventory status and effective sorting of linen are a great challenge.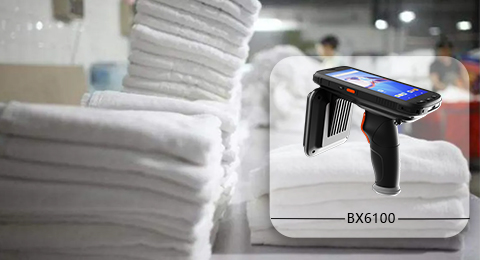 Problems on traditional washing management
1. The handover of washing tasks on paper, the procedures are complicated, and the query is difficult;
2. Worry about cross-infection, which leads to the inability to carry out the statistical work on the number of certain laundry to be washed, which is prone to disputes;
3. Each step of the washing process cannot be accurately monitored, and there may be some omissions in the process of washing;
4. The washed clothes cannot be accurately classified, and the inventory cannot be accurately controlled and arranged.
The introduction of RFID technology will make laundry management in hospitals, hotels and other industries more transparent, improve work efficiency, and solve management problems that could not be achieved through other technologies in the past.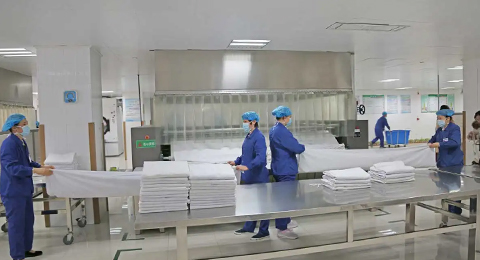 RFID washing management solution:
First, relying on RFID technology and establishing an intelligent washing management system for washing factories, hospitals/hotels (leasing relationship): RFID electronic tags are sewn on each piece of clothing, and the electronic label has a global unique identification code, and equipped with RFID readers.
Automatic data collection is carried out on various operation links such as washing, handover, in and out of warehouse, automatic sorting, and inventory of linen and other clothing. The collected data is uploaded to the background system in real time through various handheld terminals and fixed RFID data collector. Real-time grasp of the status of each link of linen circulation, and real-time statistics of washing times and washing costs. At the same time, by tracking the number of washings, it can estimate the service life of the current clothing for hospitals, hotels, etc., and provide forecast data for purchasing plans. Realize the visualization of the whole process of washing management, and provide real-time data support for the scientific management of enterprises.