With the continuous development of government agencies, enterprises and various social organizations, the amount of file information that needs to be managed is also increasing, and the storage and management of paper information is rapidly expanding. There are many risks in traditional file management methods. The RFID technology automation and intelligent system brings great convenience to the file management.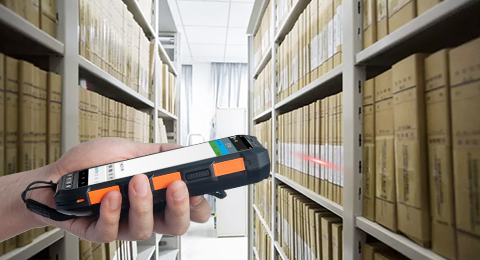 Problems faced by traditional archives management methods and technologies:
1. The traditional manual file cataloging process is cumbersome and inefficient, and the sorting time is lengthy
2. The storage order of files is easily disrupted and difficult to find
3. There are many kinds of files and it takes a long time to check
4. The inventory operation of archives is unscientific, and most of them stay on the inventory of archive boxes
5. The management of invalid files is lagging behind, forming a large number of redundant files, increasing the management cost.
The file management system based on RFID technology will change the urgent problems, such as difficulty in finding and low inventory efficiency. By combining RFID automatic identification technology and computer software technology, each file is pasted with RFID electronic tags. Recognizer, employee card reader/writer, multi-functional handheld terminal, mobile inventory equipment and file information management system are perfectly combined to realize the 24/7 full tracking, positioning, automatic inventory, intelligent analysis and other functions of the file circulation process, and optimize the process of files management to the greatest extent, reduce the labor intensity of receiving, inventory and search, save manpower and material resources, improve the efficiency of file storage and utilization, and strengthen the security of file management.