Since the COVID-19 breakout , how to effectively prevent the spread of the virus has always been a key problem, and strict body temperature screening is one of the main means to check and effectively prevent the spread of the epidemic. Combined with identity recognition, the temperature measurement PDA with information collection function came into being.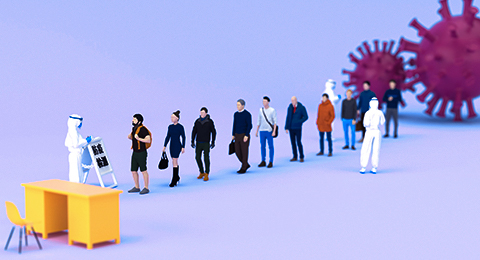 Handheld-Wireless temperature measurement PDA handheld terminal equipment adopts safe contact-free infrared temperature measurement technology and identification technology. The operator can complete the forehead temperature or wrist temperature detection with a distance of 1 meter, and the data information submission online can effectively avoid contact or cross infection. At the same time, it can also support the access of health code information in various places, seamlessly connect with the personnel health management database in various places, and quickly obtain the physical information and health status of the detected person.
In addition, it can also be used with NFC and 2D scanning modules to help inspection management in densely populated areas, such as passenger flow transportation, business resumption, students resumption of classes, chain stores/supermarket entry and exit, scenic spot ticket checking, etc.